Home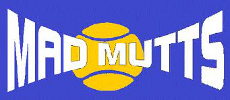 So what is flyball?
A very brief explanation is that flyball is a relay race for dogs. A team of 4 dogs races another team of 4 dogs, each dog has to run up a lane of jumps, release a tennis ball from a sprung loaded box, and carry the ball back over the lane of jumps so the next dog can start. It's fast, it's fun, it's furious and it's very very loud! For more information click here.



Our next show will be held at Acremead on

12th-13th April. Schedule out click here



Does your dog like tennis balls and have a reasonable recall? Do you fancy having a go at flyball? See our

training

page for more info.





From the smallest... To the largest... Any dog can do flyball!